Back for 1 months and until yesterday,
I was on a recruitment process from one of the biggest bank in Indonesia,
BCA
.
You know this bank right?
If you are asking why I choose to work there?
Here are the reason why?
They are the best that I can get here in Pontianak
They are biggest private bank (non-government) in Indonesia
They are kind to their employee (allowing rooms to develop and grow, good pays, lots of activities with prizes: overseas travelling!)
They pay is above average compared to other banks
Career ladder available if you are potential employee
But as they are big, they put a huge standard barrier for who ever entering the company. There are couple tests and interviews that the potential employees have to get through in order to join the company.
YES!!!

I have honestly throw away all my greed and ambition. I submitted my CV and then I was called 5 days later (on Friday) for a psychology test somewhere far from home. I really really really had a difficulty finding the place as I have never been to that area before.

There were 12 of us

.

For you guys living in Pontianak Area and are called for the psychology test at Phenomenon, Batara Indah I Blok A, you are looking for a housing complex (RUKAN perumahan). Go through the side door. The front door won't open and there is a name sign. The alley to the Rukan was right beside the big green mosque. Go straight after Mitra Mart.

I was then called for an interview with the HRD on Thursday morning, a week after. The interview is suppose to end after 15 minutes somehow extended to 45 minutes! I have a good talk with the two ladies. They are kind and facilitating. I was applying for

what-so-ever job

opening available at the bank at the moment. The available job is

Magang Bakti,

a program which is a contract job that have a chance of being the permanent employee through tests after a year. I honestly have no problem with that but somehow people around me have big problems with it. HAHA. FYI, I graduated from a University in Malaysia. I personally do not really care. I believe that BCA is fair and if I am doing a great job, they would want to promote me for sure. It doesn't matter where you start anyway. The interview ended up really really well, I guess. Because I was called for an interview with the Head of Operational that evening, for Friday the next day.

There were only 6 of us left at this point.

I thanked God that the process was so extremely fast!! Friday I met the Head of Operational Division. She is a very beautiful lady. The interview went out really smooth and it only lasted for 15 minutes. After that we were told to do a medical check up (no fasting needed) at Biomedis Lab (near Ligo).

For you guys living in Pontianak Area, I suggest you to do the check up on 5 PM instead of 8 AM as you will need to do a hell lot of running around the town. After your blood and urine taken, you will do a lung roentgen at the other Biomedis that only open at 5 PM! Then you will have to go to dr. Joseph at Jeruju (opposite the big Petrol Station) to take some physical examination. Then you will have to bring the results back to the first Biomedis Lab.

What a long and messy trip, right? *sigh

I actually went to the Lab around 8 AM and surprisingly I got a phone call from the HRD that I have to do another additional interview with the HQ HRD on

SATURDAY

! I honestly thought I heard it wrong. Saturday? For real? However, after double checking and a bit confusion, I agreed to it. I finished my medical check up on Friday.

Anyway, on this stage there were only 3 of us left.

On Saturday, I met with one of the Pontianak's HRD and the HQ's HRD. I met some girls from

Magang Bakti

program as well. I filled the permanent employee form!! That gives me some weird hope, honestly. After that, it was another casual interview that went quite well. I was offered a Marketing position which I was somewhat hesitated at that moment. But I answered her that: "

If BCA think that I am capable of, and I was given the chances, I will take it

" and that is all. I went home with a lot of question in my head.

I was the only one out of 3 of us called for this interview.


On Monday two days after the additional interview, I was called by Ms. Irene. I will be placed on Marketing Division and I need to do another online test. There are 4 test: Logical, Numerical Interpretation, Language Interpretation, Psychology. All are timed except for the Psychology test. I did the example test quite well but the main test quite poorly, I guess. IDK.

I was then waiting and hoping until I had a call from Pontianak's HRD to meet the Head of Operational once again on Thursday. I was scared and exited for unknown reasons. I came so early that I waited for 45 minutes. LOL,

so eager

. I was told that I didn't reach up to the HQ's standard for the Marketing Division, so I will still be posted as a

Frontliner

, but not on

Magang Bakti'

s Program. I cannot be happier. It is the

Frontliner Program

! The Head of Operational asked for my commitment as the class will only begin on End of October and the quota for Pontianak is

only 1 person

and for this period,

it will be me

! She then explained to me about the benefits and the training and everything. Thank you God!!!!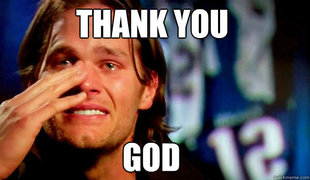 For someone who has thrown away all hope for the better, this is an unexpected joy. The only thing that I need to do is to do another medical check up (Urine Test) and to prepare all the needed documents!
There needed documents are:
Original SKCK (Surat Keterangan Catatan Kepolisian), you will need:

Rp 10,000 for Registration
Surat Kelurahan (Surat Pernyataan Diri)
Photo 4x6 (2pcs), 2x3(1pc) - Red Background
Copy of Family Registry
SKCK Form
You will have to have your finger prints taken first (The registration fee is Rp 10,000)

Copy of 1st page Saving Book (for Salary transfer)
Copy of Birth Certificate
Copy of Family Registry
Copy of ID Card + Mom ID Card
Copy of NPWP
Photo 4x6 (2 pcs) - Red Background
BPJS Form (if you already have it)
3-4 Forms ( you will get these from them)
It took me 2 days to collect all documents and submit them to BCA HRD!
It really takes time and patient to collect the documents.
The SKCK needs so many documents. Plan your time wisely.
To Conclude:
After all the struggles, worries, tears, quarter life crisis, and all the bad stuff happens before.
After 4 interviews, 2 Tests, and 1,5(?) Medical Check Up!
I finally and officially join the biggest Private Bank in Indonesia.
I hope that this is where my path for success is created.
There is nothing final in this world, whether it is failure or it is success.
As long as you are still breathing, the possibility is limitless.
Isn't the one who fall the hardest, will bounce the highest?
To anyone facing problems in which there seems to be no solutions,
Work harder and Pray. As happiness is not forever, so does sadness.
Leave your problems to God and ask for strength, guidance, and wisdom.
Tell Him to let His will Be as His will is always better than ours.
If you fail again afterwards, take it another lesson to learn and that His time is not yet come.
Nothing that ever happens to you, happens for nothing.
Everything happens for a reason. Reasons that you will cherish later on.
I wish you all the best of luck.